Chicago Real Estate Market
Current
Conditions
If you've always felt like the last USA Today article you read on "US Housing Starts" was little hard to relate to, you're not alone.
What the heck do US housing starts have to do with your condo in Lakeview? How is a news clip about Chicago area home sales supposed to help you figure out if now is the right time to buy?
It's easy to find information about the real estate market – it's one of a news outlet's favorite topics. But you'll have a harder time finding information about your local real estate market.
That's where this report comes in.
Here, you'll find live, up-to-date info on the real estate market in Chicago's city center neighborhoods. We've broken down the most relevant stats and what they mean to you as a home buyer or seller.  
You can also dive into the real estate market in your favorite neighborhood. Still trying to make sense of it all? You know what to do.
Chicago Median Home Prices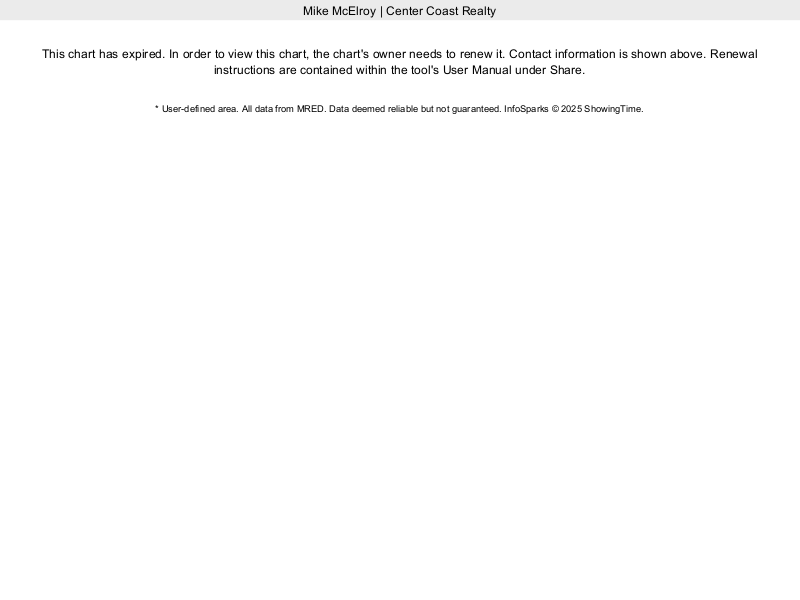 "How much does it cost to buy a home in Chicago?" This is one of the most common questions we get, right after "can you find me Jennifer Aniston and Vince Vaughn's condo from 'The Breakup??'" (answer: yes). This graph will give you your first clue. Here's a look at how city center median home prices in the past month compared to the same month last year. Keep in mind, median home prices in some neighborhoods (River North, Streeterville) are much higher than what you'll see in this graph. Other neighborhoods (Uptown, Humboldt Park) tend to be a bit more affordable. The best way to see what homes cost in your favorite neighborhoods is to search homes for sale on our website.
How fast are homes selling in Chicago?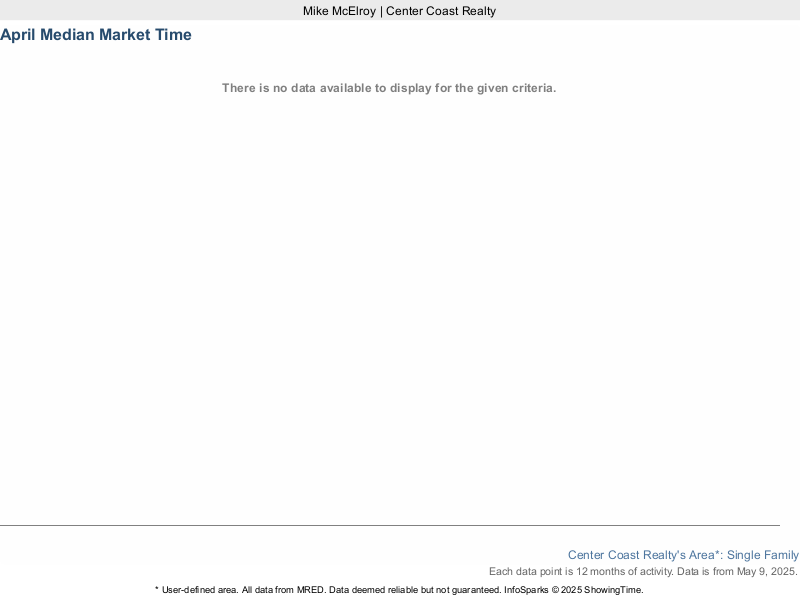 Also known as "median market time," this graph tells us how long it takes most city center homes to go under contract after they hit the market.
When a real estate market is highly competitive (ie: there are more people who want to buy homes than there are homes for sale), homes sell quickly and market time is low – usually less than 30 days. In very hot markets, homes can sell in as little as a week.
Is Chicago a Buyer's Market or a Seller's Market?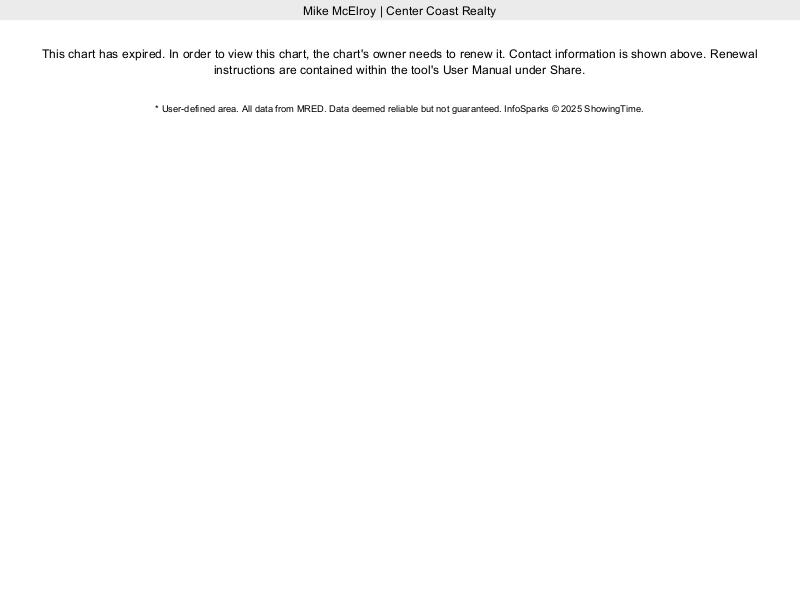 We answer this common real estate market question by looking at "months supply."
It's often said that if you want to know where a real estate market has been, look at median prices. But if you want to know where a real estate market is going, look at months supply.
The higher the months supply, the better the market will be for buyers. When you see a real estate market with a 6-month supply or more, expect to see higher market times, more "room to negotiate," and stagnant or falling prices.
When you see a real estate market with a 3-month supply or less, expect to see homes selling very quickly for at or above asking price, while overall prices trend up. A market with 4-6 months of supply is considered balanced.
Months supply refers to how many months it would take to sell all the homes on the market at the current rate of sales, assuming no new homes are listed. This stat is similar to "absorption rate."
So, if there are 150 homes for sale in a real estate market, and homes are selling at a rate of 30 per month, that market has a 5-month supply.
How many homes are selling?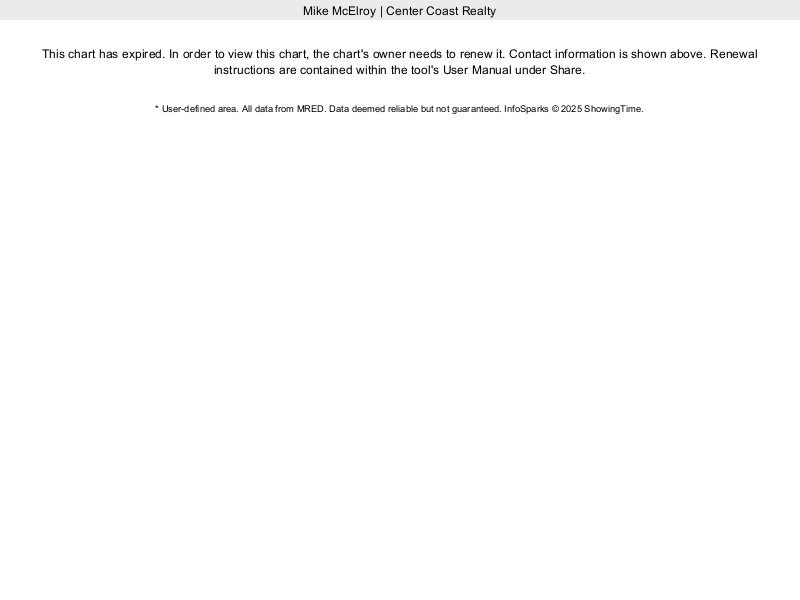 This is often a leading indicator of the overall economy. When people buy or sell a home, they spend money, which has a ripple effect on many other parts of the economy – think movers, furniture stores, contractors, attorneys, cough-Realtors-cough, etc.
A high rate of home sales is one of the hallmarks of a good real estate market. It means there are enough homes for sale and enough people who want to buy them.
What is the Chicago real estate market like for buyers?
We'll check in here every month to let you know how it's going for our home buyer clients.
February, 2019: The market is getting more competitive for home buyers – but not too competitive. Certainly not as competitive as the past few years. Some properties still sell quickly with multiple offers, but overall, buyers have a little less pressure to accept a seller's every demand. If now's the time for you to make your move, make it. If you haven't seen "the one" just yet, this summer might be even better.
March, 2019: Home buyers got an early present from the Easter Bunny in the form of falling mortgage interest rates. Combined with a 15% increase in the number of homes for sale, along with rising market times, buyers haven't had it this good in a while. That doesn't mean great listings don't sell quickly, and sometimes with multiple offers; but putting in an offer for a home isn't the fire drill it was in recent years.
What is the Chicago real estate market like for sellers?
What do all these numbers mean for Chicago home sellers? We'll break it down each month.
February, 2019: After a very slow fall, the real estate market is still a bit softer for sellers than last year. Contracts were down compared to February last year, and overall, the market is tipping away from sellers. But the party's not over just yet. Even though it's rising, months supply is still low in most neighborhoods. If you're thinking about selling a home in Chicago, the next 8 weeks might be your best chance in the next 5 years.
March, 2019: It's still a seller's market, but likely not for long. Both market time and inventory were up significantly in March compared to the past two years. After reaching an all-time peak in November, City Center home prices have dropped for 4 straight months. That's the first time that's happened since the market bottomed out in 2012. We think this is still a leftover from an extremely slow Q4 2018 – many homes sat on the market for a while before finally going under contract in January, then selling in March. We expect the decline will slow once the April, May and June numbers are out. But if you were looking for a sign that Chicago home prices have finally peaked, this could be it.
Chicago Real Estate Market By Neighborhood
What do all these fancy words mean?
City Center Neighborhoods: This is a term we made up. Or maybe we heard it somewhere and liked it. In any case, it refers to Chicago's downtown neighborhoods and near-downtown neighborhoods. Another definition could be: our clients' most-frequently requested neighborhoods. Need a visual aid? Here you go.
Month's supply: the number of months it will take to sell the current inventory of homes on the market based on the rate of current home sales. So, if there are 120 homes for sale in a market, and that market is selling 30 homes per month, there is a 4-month supply. A low month's supply (anything below 4 months) is considered a seller's market. A high month's supply (anything above 6 or 7) is a buyer's market.
Under Contract: Once a buyer and a seller have agreed on a price and terms, the property they're agreeing to buy and sell is considered "under contract." The home won't actually transfer to its new owners until it clears several more key hurdles (inspection, attorney review, mortgage approval). You can read more about the whole process here.