Chicago Real Estate Market Current Conditions
Click here for information on how the coronavirus is affecting the Chicago real estate market
If you've always felt like the last USA Today article you read on "US Housing Starts" was little hard to relate to, you're not alone.
What the heck do US housing starts have to do with your condo in Lakeview? How is a news clip about Chicago area home sales supposed to help you figure out if 2020 is the right time to buy?
It's easy to find trends and predictions on the real estate market – it's one of a news outlet's favorite topics. But you'll have a harder time finding trends  and predictions on your local real estate market.
That's where this report comes in.
Here, you'll find live, up-to-date info on the real estate market in Chicago's city center neighborhoods. We've broken down the most relevant stats and what they mean to you as a home buyer or seller, along with a forecast for what's to come in 2020.  
Chicago Real Estate Market By Neighborhood
Now, you're a smart Chicagoan, so you know market trends in West Loop differ from ones in Lakeview, which will differ from ones in Avondale. Good news: Center Coast hand-crafts hyper-local market reports for every nook and cranny of Chicago. To get localized stats, forecasts, and the best advice for buyers and sellers in your neighborhood, fill out the form below. 
What is the Chicago real estate market like for buyers?
We'll check in here every month to let you know how it's going for our home buyer clients.
May, 2019 market update
Buyer's rejoice – the Chicago real estate market is finally balancing out. The best listings still sell in a few weeks, but buyers are typically able to negotiate a small discount. If you see the perfect place you've been waiting for, you don't have to fake a bout of food poisoning to get out of work and see it right away.
The flip side of this coin is that once you do buy your home, you shouldn't expect the massive appreciation that, say, buyers from 2015 experienced. That said, interest rates have gone through the floor in recent weeks, so your buying power has increased. It really hasn't been this good to be a buyer in quite a while.
June, 2019 market update
You've got choices. Home buyers had an extra 561 homes to choose from in June 2019 than they did in June of 2018. That's an 11.5% increase, and a 20.3% increase over June of 2017. Meanwhile, contracts ticked down 1.9% year-over-year. The result: 4.9 months of housing supply to work with, which is about as perfectly balanced of a market as you can get. Consider the playing field leveled.
We think late summer is one of the best times of year to buy a home – there are still plenty of homes to choose from, but far less competition than in the spring. Now would be a great time to start searching for a home to buy.
July, 2019 market update
The next few months are shaping up to be something of a golden opportunity. The market is slow, and sellers are getting the hint. We're seeing more and more price drops as sellers get used to the idea that they're not running the show anymore. Inventory is as high as it's been since the recovery started in 2012.
Meanwhile, mortgage rates are about as good as they ever have been. Still, some have predicted that your choices may soon start to dry up again. If you're thinking about buying your first home in the next year or two, this could be your best window.
August, 2019 market update
Market time for homes that closed in August was up 24.1%, a trend that has continued this this time last year. Meanwhile, there were 7.6% more homes for sale at the end of the month than there were at the end of August 2018. More options…lower mortgage rates…more leverage in negotiations…if you're not at least considering buying a home right now, may we ask why?
September, 2019 market update
The average 30-year fixed mortgage rate was at 3.65% the week ending Oct 3, according to Freddie Mac. Inventory will start to decrease a bit over the next few months as sellers take their homes off the market for the holidays. We've already seen a small surge in buyers hoping to take advantage of these rates and still close before Jingle Bell Rock starts playing on infinite repeat for 2 months. Are you going to be one of them?
We've talked to many buyers who are considering moving, but holding out for something extra special. If that's you, ask us about private broker-to-broker networks. Many agents will stash their listings there over the slow months so as not to trouble their clients with less serious buyers.
October, 2019 market update
Downtown and North side median home prices have decreased about 1.2% over the last 12 months, but have been on the rise since April. For Chicago as a whole, prices are actually up a tiny bit (0.5%) over the last 12 months. For all the hand-wringing over property taxes and a coming recession, the real estate market has remained fairly hardy.
Buyers concerned about the market should remember that it was called the Great Recession for a reason – it was quite out of the ordinary. It was also caused by the real estate sector, specifically by giving people loans for homes they couldn't afford. Todays buyers are extremely qualified, so if anything, housing will lead the way out of the next recession.
November, 2019 market update
As predicted, the number of homes for sale has dropped precipitously since September. Meanwhile, the number of contracts has decreased, but not by as much. Anecdotally, we've seen a few bidding wars (multiple buyers making offers on the same property) lately.
Still, it's a buyer's market right now – these are just signs that the market could start shifting back toward sellers in the spring. We're predicting a fairly balanced spring market, where buyers have a decent number of options, but where the best properties still command premiums and receive multiple offers.
December, 2019 market update
After 5 straight months of declining sale prices to start the year, Chicago's city center real estate market caught a tailwind from falling interest rates and erased about half of its losses before the end of the year. So what does 2020 have in store for the Chicago real estate market? We're predicting a very active market during the first 4-5 months of the year.
Buyers, you will continue to have more choices, but will find you have to sift through more listings before you find "the one." When you do find it, you'll need to act quickly and make strong offers, as other buyers will flock to the best deals. If you hurry and make an offer in the first few weeks of January, you might be able to beat some of the rush.
January, 2020 market update
The Chicago real estate market will be fairly balanced for the next six months, perhaps tipping a bit toward a seller's market between now and May. That means more competition and multiple-offer scenarios. Homes are still selling for 98.1% of their list price, but it's taking them about 2 weeks longer to do so than it has over past few years. That's because the inventory of homes for sale rose steadily through 2017 and 2018. But, supply looks like it's starting to plateau or peak. Throw in near record-low mortgage rates, and it's still a pretty good time to be a home buyer.
February, 2020 market update
There aren't quite as many homes for sale right now as there were this time last year, but if you're buying this spring, you'll still have more to choose from than most years. Like we've been saying, future home buyers may one day look back upon 2019 as the glory days of home buying. Good news: rates will probably keep going down, which increases your buying power and/or saves you money every month. But, that means you'll have as much competition from other buyers as you've ever had. If you see a listing in your price range that meets your needs better than any other, don't delay.
March, 2020 market update: Special Coronavirus Edition
Now that coronavirus has upended life as we know it, what should you do about your home buying plans? It depends what "a good time to buy" means to you. Are you looking for low rates and more opportunities to save money on the purchase price of you home? If so, now might be a good time to start looking at homes for sale in Chicago. Are you looking for the most selection of homes for sale and maximum confidence that your home's value won't decrease? Maybe sit tight for another month until we get a better look at where the market is heading.
April, 2020 market update: Special Coronavirus Edition
We have some fairly important coronavirus-related news for you this month. If you're considering buying a home this year, you should speak to a lender right away. Qualified buyers can currently take advantage of some of the lowest interest rates in history, potentially saving you hundreds of dollars each month. However, banks are very concerned about putting people in mortgages they can't afford, and financing guidelines are tightening up.
This is likely to be temporary, and so have minimal effect on prices, long-term. However, it could affect your plans to buy this year. Our advice is to find out if and how changes in financing could affect your plans right away, and plan accordingly. You may want to move quickly; or, you might be able to bide your time. Ask us for the names of some great lenders who can advise you based on your specific situation.
What is the Chicago real estate market like for sellers?
What do all these numbers mean for Chicago home sellers? We'll break it down each month.
April, 2019 market update
City Center home prices have posted their 5th straight month of declines. We could explain away the drops in January, February, and March by saying that most of those homes went under contract (or at least hit the market) during a dreadful Q4. At this point though, most of the homes closing should be predictive of the 2019 market.
But home sellers take heart! As predicted, a mid-spring drop in interest rates led to a 4.6% increase in contracts this April – the first month where the number of contracts has increased year-over-year so far in 2019. So, keep your fingers crossed for a slight bump in home prices in May and June.
The market for selling your home varies quite a bit depending where you live, so make sure to check out our Chicago city center neighborhood pages for market-by-market info.
May, 2019 market update
Don't call it a comeback – City Center home prices reversed their 5 straight month's of decline with a slight uptick in May. That leaves them exactly even with median prices for May of 2018 ($408,000). This is not surprise, as the number of contracts in April increased from 2018. A boost in contracts is usually a good sign that prices will increase.
So, how many contracts did buyers and sellers write in May? About 2.8% fewer. But with inventory still relatively low (4.1%), we're hopeful that prices will increase a bit this month. After that, we expect they'll decline further through the rest of the year.
June, 2019 market update
You've got work to do. Even though median home prices did tick up again in June, home buyers are getting their swagger back. Nearly as many home buyers bought properties in June of 2019 as back in 2017, when sellers ruled the roost. So it's not a demand issue…what's going on?
More homeowners are finally selling, which pushed June median market times up by 35% year-over-year and has led to more price drops. If you're planning to sell during the second half of the year, you best come correct – stage your home like a magazine, and price it right.
Oh, and it wouldn't hurt to work with Chicago's best Realtors, either.
July, 2019 market update
The July median home price was essentially flat compared to July of last year, as prices have risen gradually every month since April. Another welcome sign for home owners – July was just the second month this year in which more homes went under contract than in 2018. Mortgage interest rates dropped substantially the last week of March, and probably not coincidentally, contracts were up in April as well.
Overall, the market is still 488 contracts short of 2018, but July's contract number is a welcome sign. So far, the second half of 2019 is showing a bit more life than in 2018, when contracts fell by 10%.
August, 2019 market update
If you need to sell your home in 2019, now is your last best chance to do it. Chicago's real estate market is typically fairly sleepy in August, as home buyers take vacations and wedding season draws to a close. That said, contracts increased 5.1% in August compared to last year, another sign that this year's market started later and may last longer.
We often see a muted echo wave of buyers entering the market in September and, subsequently, a slight increase in contracts in October. With mortgage interest rates as low as they are, this year's spike could look even better than normal.
September, 2019
Alright folks, that's about a wrap on the 2019 home selling season. If you're not currently on the market – or going on in the next week – we recommend you sit tight until 2020, unless you have a compelling reason. If you're worried about missing a great opportunity to sell, consider having us list your property on private, broker-to-broker networks, where only the most serious buyers and their agents are looking.
If you are already on the market and still looking for that buyer, you still have some time. Some years, the number of contracts in October is actually higher than September. We're seeing some signs that may be the case this year, but it's too early to tell.
October, 2019 market update
The slow-down is slowing. In fact, it's showing signs it could reverse course. October contracts increased by nearly 8% over the same month of 2018, once again showing that demand is stronger than it was this time last year, when buyers and sellers put together 11.4% fewer contracts than they did in 2017. In fact, this October's contracts number is only 4.5% short of October 2017.
Markets tend to give a sneak peek of the year ahead in Q4. Anecdotally, we're seeing signs of a medium-strong spring – busier open houses, buyers making their plans for 2020 already, and some even going under contract for December closes. Despite these positive signs, we're going to stop short of "now is the time to sell" – well short.
In fact, if you can afford to wait until January or February, this positive momentum is likely to bode well for you. If you're in a spot where you must sell before the end of the year, make sure your game is on point: magazine-like staging, great photos, availability for showings, and maximum exposure are all more important than ever.
November, 2019 market update
As we mentioned last month, we usually get a sneak peek at the spring market in Q4. We pay close attention to the number of homes that go under contract each month (aka demand), because that tends to be a leading indicator of where home prices are heading. Downtown and North side home buyers put 795 homes under contract in November, a 13.9% increase over the same month last year, and nearly as high as November of 2017.
This is encouraging news, and a sign that the 2020 spring market might be busier than 2019's.
December, 2019 market update
Home sellers, as long as you're on your A-game, you should be able to get your home sold this spring. Chicago buyers put together 2,318 contracts in Q4, which was 6.7% more than Q4 of 2018. We're expecting that momentum to carry through into 2020, especially if interest rates remain low. We've already seen a spike in inquiries from home buyers on our website, as well as from past clients looking to upgrade.
Please make sure to do the following: list your home before May 1, ideally in Feb or March; stage it so it shows like a magazine; and price it in line with recent sales. Alternately, you can ignore our first two pieces of advice and shave 3-6% off your list price 🙂
January, 2020 market update
As predicted, demand for Chicago real estate came out of the gates strong. Home buyers and sellers put 8.8% more homes under contract in January than they did in 2019, and almost as many as they did in 2017 and 2018. January is only one month, but this "warm" weather seems to have given the real estate market a nice tailwind.
Of course, mortgage rates nearing 3-year lows in January probably didn't hurt. If you tried and failed to sell your home in Chicago this past summer or fall, now is the time to try again. Anecdotally, the few listings that didn't sell for us last year quickly found buyers this spring – without additional price drops.
February, 2020 market update
As of February, the city center Chicago real estate market has recovered nearly all of its 2019 losses. After peaking in Nov 2018, the city center market fell about 2.5% by April of 2019. Then, interest rates plummeted, and prices bounced. Another dip in interest rates, coupled with warm weather, may push prices to new records.
Demand for homes is on par with some of the frothiest markets over the last decade – the number of homes under contract so far this year has nearly tied the record set back in 2017. It's looking like we could set some record highs for home prices. If you're looking to sell a home in Chicago, this year will be better than the past two. 
March, 2020 market update: Special Coronavirus Edition
We typically tell sellers to sell when there are the most contracts, and typically that time is now. But instead, coronavirus. Right now, 30% fewer homes for sale went under contract in March than they did last year. But recall that the first two weeks of March were fairly normal. When we dig into the daily and weekly numbers, we see that demand is down more like 50%.
Even so, we've actually seen really good demand for our listings, and have gotten strong – even multiple – offers. This is anecdotal, of course. If you need to list your home for sale now, it probably doesn't hurt (from a real estate perspective). If you'd like to list your home for sale but don't have to, consider waiting. At some point, all the pent up demand will be released, which could create a great situation for home sellers.
April, 2020 market update: Special Coronavirus Edition
This month we're again looking at how the coronavirus has affected Chicago's real estate market…and it's not as bad as you would expect. Even though demand plummeted by 59% in April, there were also 57.5% fewer new listings.
Low interest rates and low inventory seem to have created a scenario where the best homes sell quickly for a high percentage of list price. Meanwhile, buyers are neglecting homes that don't show well. If that sounds familiar, that's because it's exactly what we said would happen. In fact, that's what happens most of the time.
So how has coronavirus affected the Chicago real estate market? We're seeing the same dynamics play out as we normally do, but…less. We're expecting the real estate market to continue to recover over the coming weeks and months.
That said, there are some ominous clouds forming over financing-land (check our most recent update for home buyers for details). If 2020 is the year to sell your home, we recommend getting started now.
The real estate market in your neighborhood
Want local, relevant information on Chicago's real estate market so you can make the smartest real estate moves? Fill out the form below and we'll send you your custom neighborhood report.
Chicago Median Home Prices
"How much does it cost to buy a home in Chicago?" This is one of the most common questions we get, right after "Can you find me Jennifer Aniston and Vince Vaughn's condo from 'The Breakup??'" (answer: yes). This graph will give you your first clue. Here's a look at how city center median home prices in the past month compared to the same month last year. Keep in mind, median home prices in some neighborhoods (River North, Streeterville) are much higher than what you'll see in this graph. Other neighborhoods (Uptown, Humboldt Park) tend to be a bit more affordable. The best way to see what homes cost in your favorite neighborhoods is to search homes for sale on our website.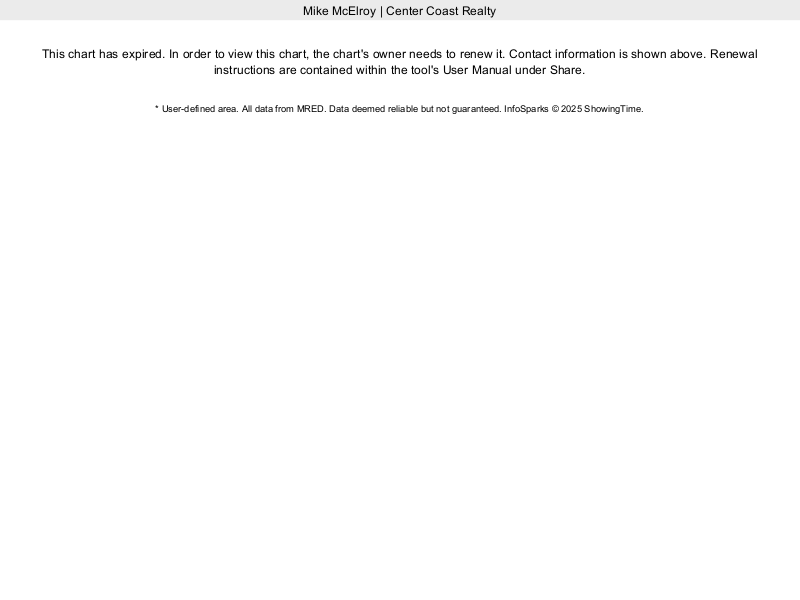 How fast are homes selling in Chicago?
Also known as "median market time," this graph tells us how long it takes most city center homes to go under contract after they hit the market.
When a real estate market is highly competitive (ie: there are more people who want to buy homes than there are homes for sale), homes sell quickly and market time is low – usually less than 30 days. In very hot markets, homes can sell in as little as a week.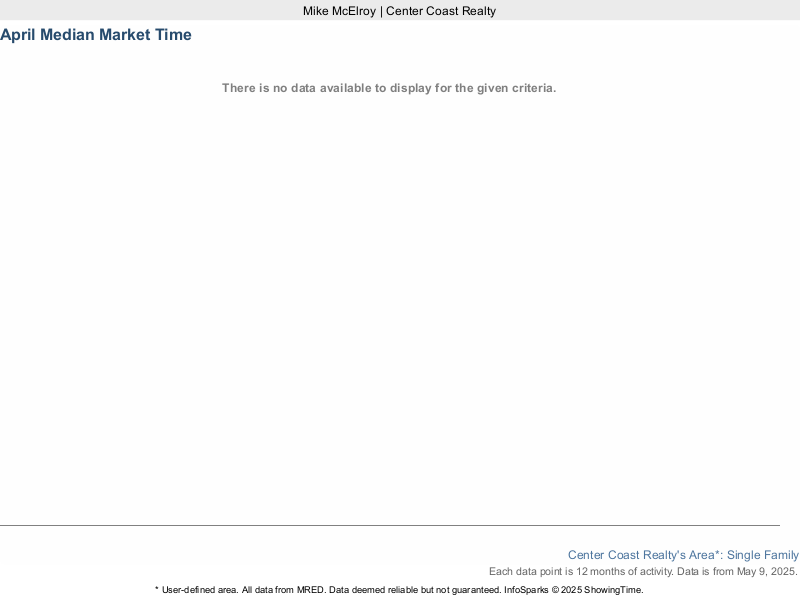 Is Chicago a Buyer's Market or a Seller's Market?
We answer this common real estate market question by looking at "months supply."
It's often said that if you want to know where a real estate market has been, look at median prices. But if you want to know where a real estate market is going, look at months supply. It will help us get an idea of what the forecast for 2020 and on will look like.
The higher the months supply, the better the market will be for buyers. When you see a real estate market with a 6-month supply or more, expect to see higher market times, more "room to negotiate," and stagnant or falling prices.
When you see a real estate market with a 3-month supply or less, expect to see homes selling very quickly for at or above asking price, while overall prices trend up. A market with 4-6 months of supply is considered balanced.
Months supply refers to how many months it would take to sell all the homes on the market at the current rate of sales, assuming no new homes are listed. This stat is similar to "absorption rate."
So, if there are 150 homes for sale in a real estate market, and homes are selling at a rate of 30 per month, that market has a 5-month supply.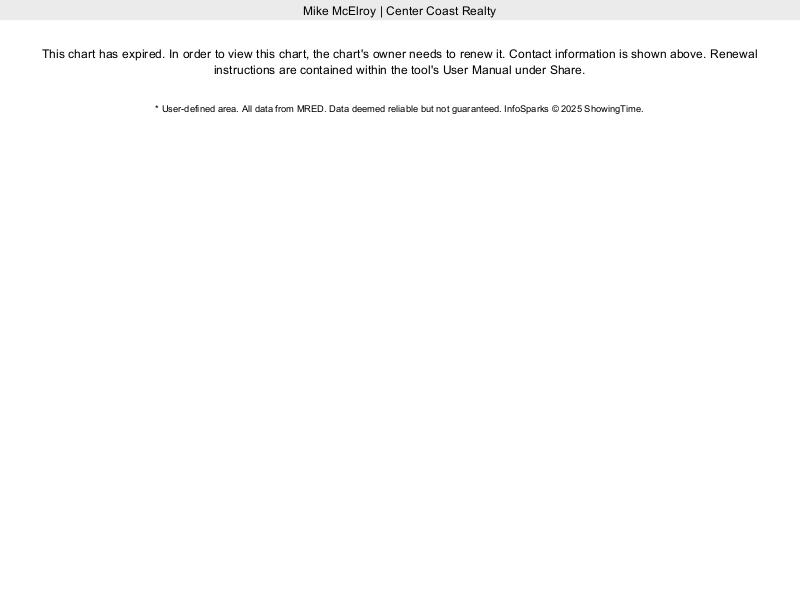 How many homes are selling?
This is often a leading indicator of the overall economy. When people buy or sell a home, they spend money, which has a ripple effect on many other parts of the economy – think movers, furniture stores, contractors, attorneys, *cough* Realtors *cough*, etc.
A high rate of home sales is one of the hallmarks of a good real estate market. It means there are enough homes for sale and enough people who want to buy them.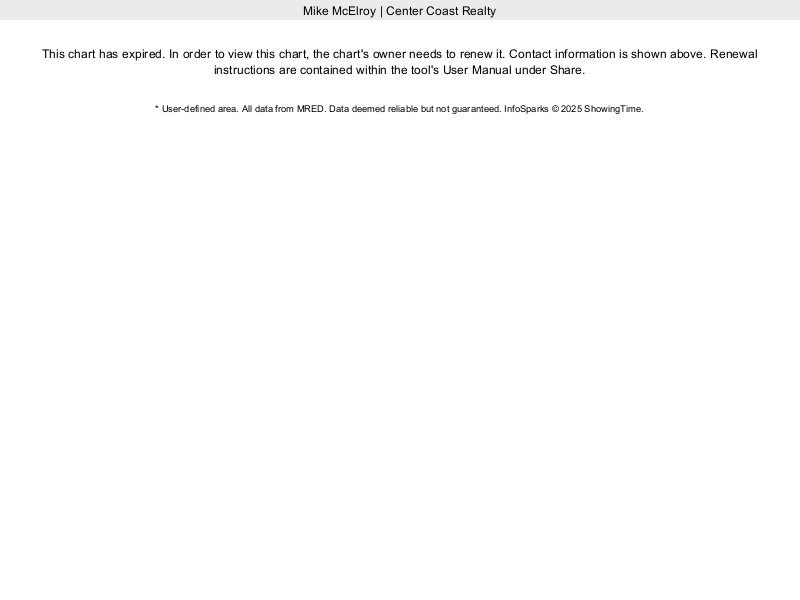 What do all these fancy words mean?
City Center Neighborhoods: This is a term we made up. Or maybe we heard it somewhere and liked it. In any case, it refers to Chicago's downtown neighborhoods and near-downtown neighborhoods. Another definition could be: our clients' most-frequently requested neighborhoods. Need a visual aid? Here you go.
Month's Supply: the number of months it will take to sell the current inventory of homes on the market based on the rate of current home sales. So, if there are 120 homes for sale in a market, and that market is selling 30 homes per month, there is a 4-month supply. A low month's supply (anything below 4 months) is considered a seller's market. A high month's supply (anything above 6 or 7) is a buyer's market.
Under Contract: Once a buyer and a seller have agreed on a price and terms, the property they're agreeing to buy and sell is considered "under contract." The home won't actually transfer to its new owners until it clears several more key hurdles (inspection, attorney review, mortgage approval). You can read more about the whole process here.
If you still have more questions…
…about the Chicago real estate market, the current trends in your neighborhood, any of the graphs above, our favorite dog park in the city…anything. Ask away!