How much does it cost to buy a home in Chicago? Well, it depends: We all know Chicago's neighborhoods can vastly differ. The urban landscape, neighborhood amenities, economic health, and general vibe in West Loop are going to be different than in Logan Square, which will also be different than Lincoln Park. The same goes for the cost of houses and condos in each of these neighborhoods. 
What do houses and condos cost in Gold Coast? And how does that compare to a home in Humboldt Park? We're going to tell you. Each graph below details what the median cost of houses and condos in each neighborhood, along with a description of what the housing stock in that area typically looks like.
Jump ahead to your neighborhood:
Don't see your hood in here? Don't fret. That just means we'll send you a hand-crafted, custom report.  To get localized stats, forecasts, and the best advice for buyers and sellers in your neighborhood, fill out the form below.
The Cost of Houses and Condos in Gold Coast
Gold Coast is comprised of one of the most eclectic housing stocks in the entire city, despite being relatively small compared to other hoods. You've got stately grey stone and brownstone single family homes and walk ups along the Northern border of Gold Coast. Then you've got co-op/older condo buildings along the lake, State Street, Dearborn Street, Astor Street. These are typically built in the 70s & 80s, which means they're less likely to have modern HVACs or amenities like washer and dryers in-unit. They also may have high assessments, but they can actually be pretty affordable in terms of price. You'll also find brand new, expensive luxury condo buildings peppered around the neighborhood.
Taking Gold Coast's diverse housing stock into consideration, it's really tough look at market trends in this area without looking at specific units. Let us know if you want to learn more about the cost of houses and condos in Gold Coast.
Gold Coast Condos / Townhomes: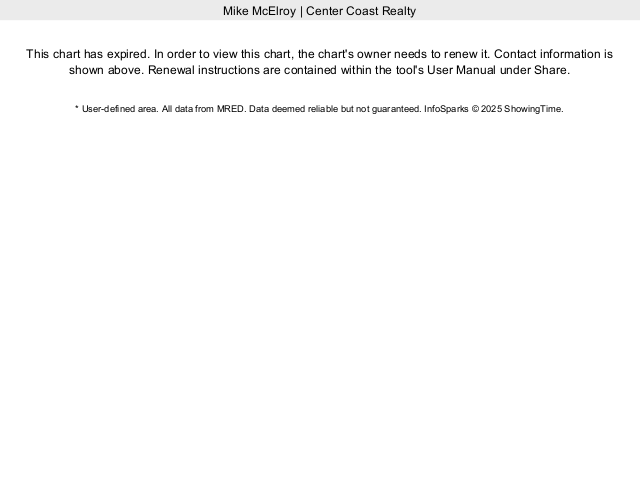 Gold Coast Houses: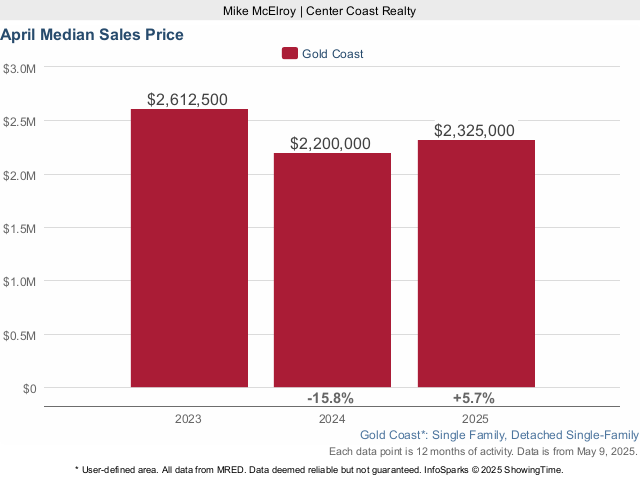 The Cost of Houses and Condos in Humboldt Park
The pre-housing bust wave of new construction we discussed in Wicker Park/Bucktown also found its way to Humboldt Park: maple or Brazilian cherry wood floors and cabinets, granite countertops, and older appliances. Since 2008, we've seen a wave of new construction in Humboldt Park, but this time developers are leaning more toward single family homes. New construction single family homes are everywhere in Humboldt Park. West of Kedzie, you can get an old workman's cottage or bungalow for a pretty accessible price. Even the renovated ones are half the cost of what a similar house would cost in Logan Square or Wicker Park. We see a lot of home buyers with tighter budgets buying these and fixing them up.
Humboldt Park Condos / Townhomes: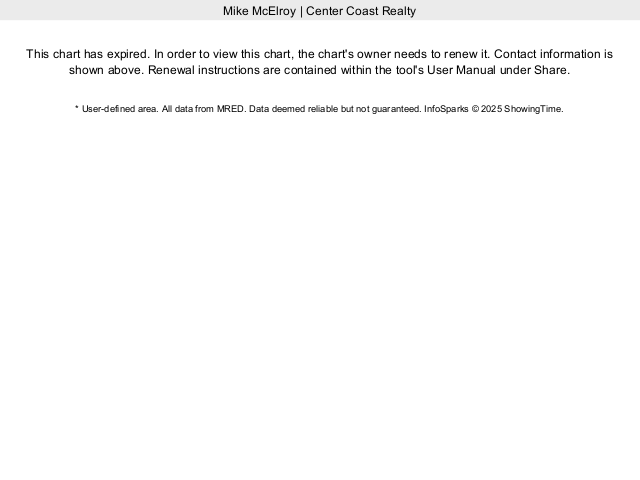 Humboldt Park Houses:
The Cost of Houses and Condos in Lakeview
Housing stock in this North side neighborhood is similar to that of Lincoln Park. Closer to the lake, you have a number of high rise buildings all up and down Lake Shore Drive and Sheridan. These were all built in – you guessed it – the 70s and 80s. Just off the lake, you'll find a mix of really cool courtyard walk up buildings, and decidedly less cool "4 plus 1" buildings. These "4 plus 1" buildings are the result of a zoning loophole someone invented in the 60s that allowed developers to put four stories of housing above a first floor that contains a small lobby, parking, and probably a laundry room. In general, many homes in East Lakeview (roughly East of Halsted) will have dated HVAC and no laundry in-unit. But to some, a fair trade to be within walking distance to Wrigley. Street parking in this are is also rough, and it's not uncommon for condos to come without their own dedicated spaces.
West of Halsted will have those amenities, home buyers will find more of those classic Chicago walk-ups. These will either be renovated greystones (converted to condos or single family homes), newer construction 3- or 6-unit condo buildings, or newer construction single family homes. The coveted Blaine school district has sent the prices of single family homes in Lakeview's Northwest pocked sky high. Most homes in this area will have laundry, air conditioning, and parking.
Lakeview Condos / Townhomes: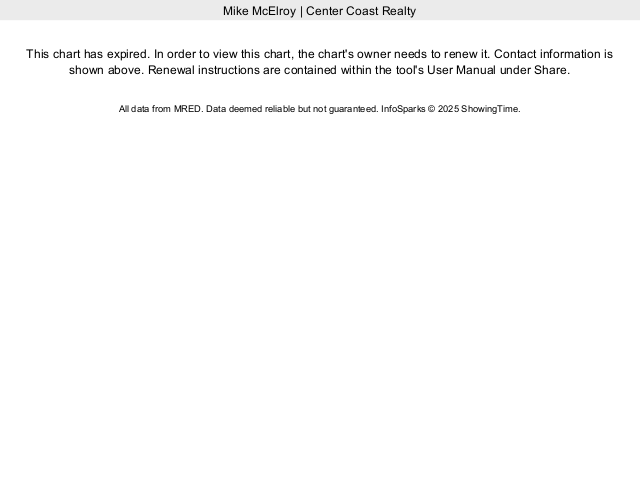 Lakeview Houses: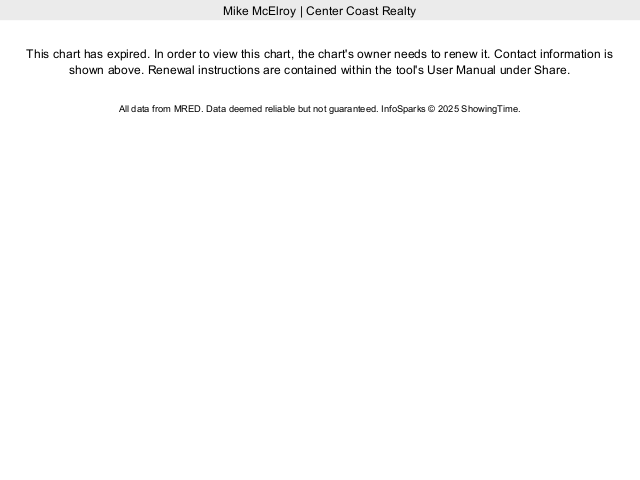 The Cost of Houses and Condos in Lincoln Park
Ah, Lincoln Park – that quintessential North side neighborhood. Right along the lake, Lincoln Park is home to a number of high rises built in the 70s and 80s, along with some historic, slightly shorter high rise buildings with a lot of character and beautifully-detailed architecture. West of Halsted, you'll find more three flat walk ups, single family homes, and townhouses along the picturesque tree-lined streets Lincoln Park is known for.
Lincoln Park Condos / Townhomes: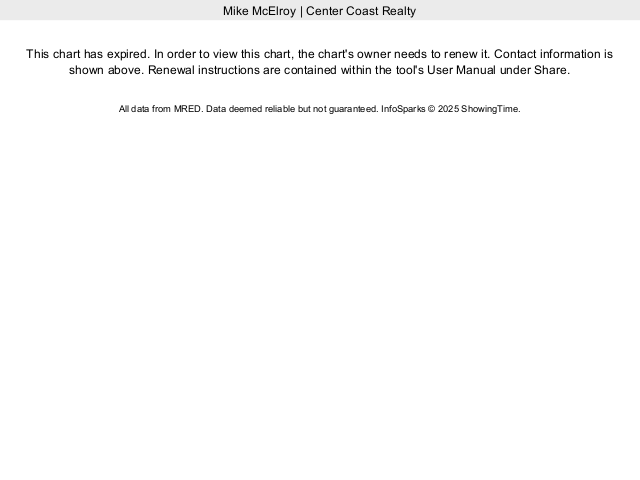 Lincoln Park Houses: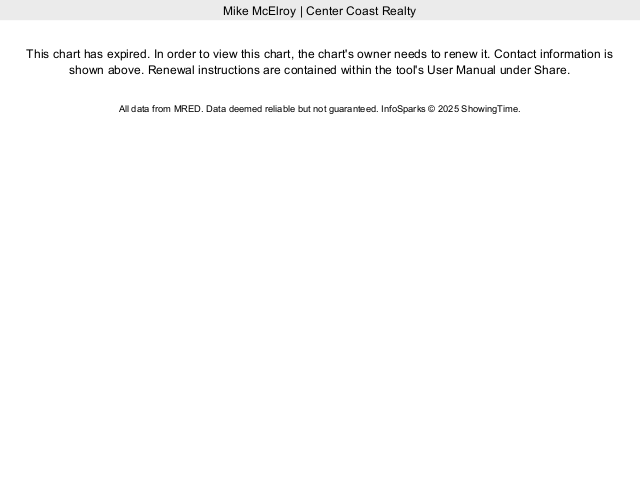 The Cost of Houses and Condos in Lincoln Square
Lincoln Square has long been one of the city's most accessible price points for a single family home. Home buyers looking for 4 walls and roof of their own without being too far from downtown have often sought out Lincoln Square. Lincoln Square is home to charismatic courtyard buildings, as well as standard new construction walk-up condos. There are no high rises, but if you're lucky, you could snag a converted warehouse unit along Ravenswood. 
Lincoln Square Condos / Townhomes: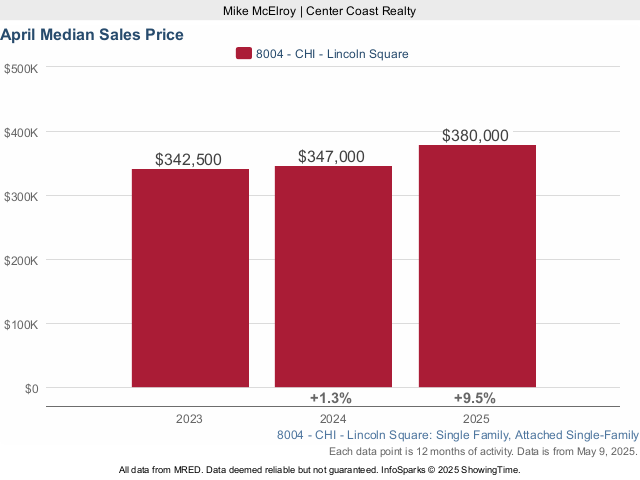 Lincoln Square Houses: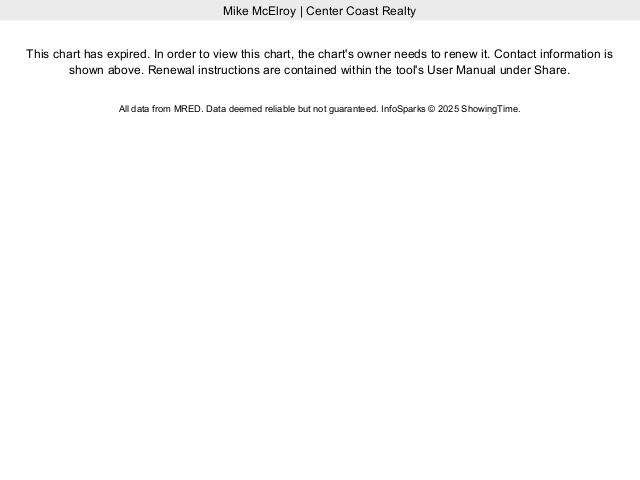 The Cost of Houses and Condos in Logan Square
Chicago's classic three flat walk up reigns supreme in Logan Square. But as you've probably heard, more recently we've started to see tons of new construction condos pop up in this hood, as well as new construction single family homes. As time goes on, Logan Square will continue to see changes as developers tear down old frame buildings and replace them with new construction. 
Logan Square Condos / Townhomes: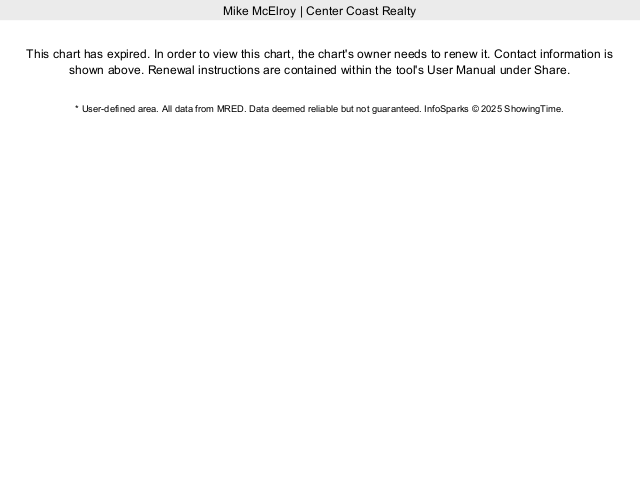 Logan Square Houses: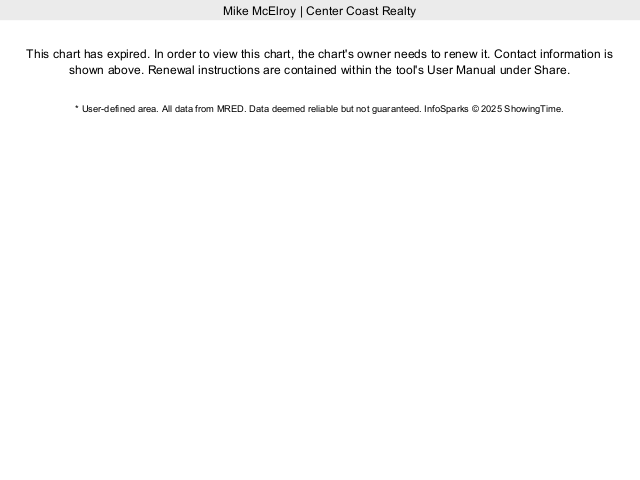 The Cost of Houses and Condos in North Center
North Center is a good melting pot of relatively new construction condos (built after 2000), and large single family homes. This hood is also home to a couple of the city's highly rated school districts, which has led to a ton of single family homes being built in the last seven or so years. These are very big and very luxurious; all priced around 1.2-1.6mil and over 4,000sf. You can see this trend of high value homes reflected in the graph for North Center houses below. 
North Center Condos / Townhomes: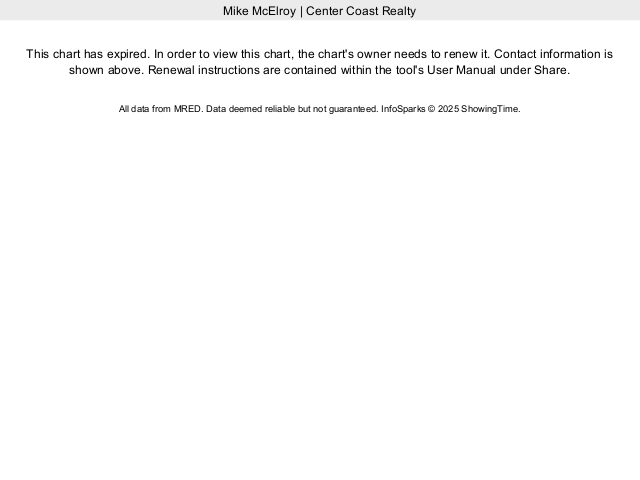 North Center Houses: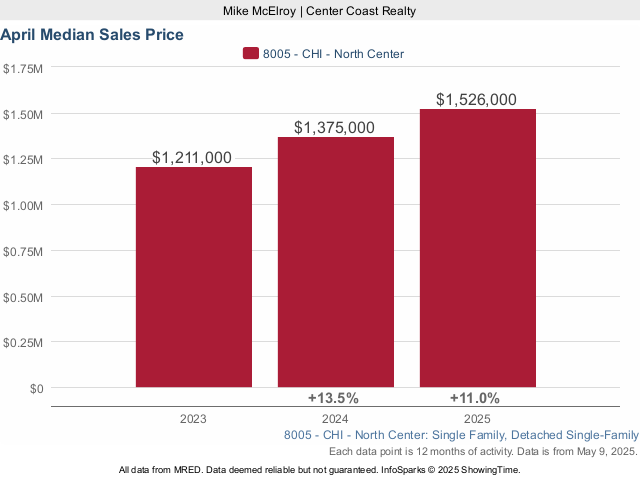 The Cost of Homes in River North
There are essentially two parts to this downtown neighborhood. The first – East of Clark  – is full of 40-50-story-tall buildings, typically built in the 80s and 90s. These are slightly less likely to have modern amenities like washer-dryer in-unit or higher ceilings. The second – West of Clark – you have a mix of newer construction high rises and a few converted warehouse buildings, along with a few townhomes sprinkled in the Northwest corner. Regardless of which side of Clark you're on, most buildings in River North are at least 100 units, so you're almost guaranteed to have an elevator, a door staff, and a few amenities.
There aren't a whole lot of houses in River North, so we left out the data on single family homes. If you're looking to buy a house, River North probably isn't the hood for you.
River North Condos / Townhomes: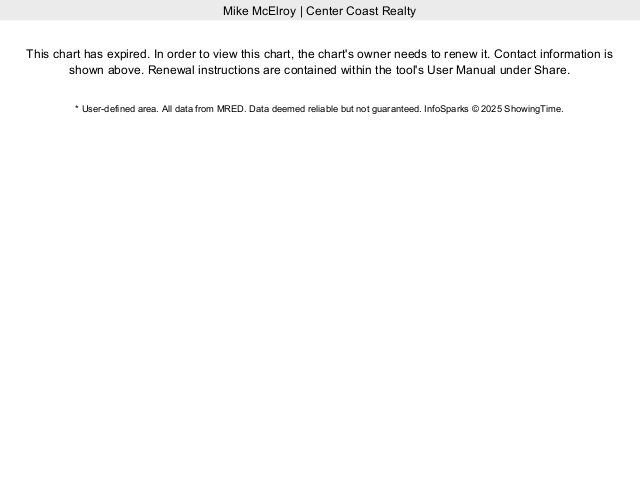 The Cost of Houses and Condos in South Loop
South Loop is a relatively affordable option if you want some of that "downtown" feel without the price tag. This hood is full of newer construction condos built during the last boom cycle in the mid-to-late 2000s. These live mostly along Michigan Ave or East of it. There's also a concentration of townhouses here. This part of South Loop offers some great views of the lake, is close to Grant Park, and is somewhat of a driver's paradise – a lot of major highways are easily accessible from this hood. It also takes on an almost suburban vibe – wide boulevards, big setbacks, and surprisingly little traffic. West of Michigan Ave, you'll find more converted warehouses, with some newer construction and town homes mixed in there, too.
South Loop Condos / Townhomes: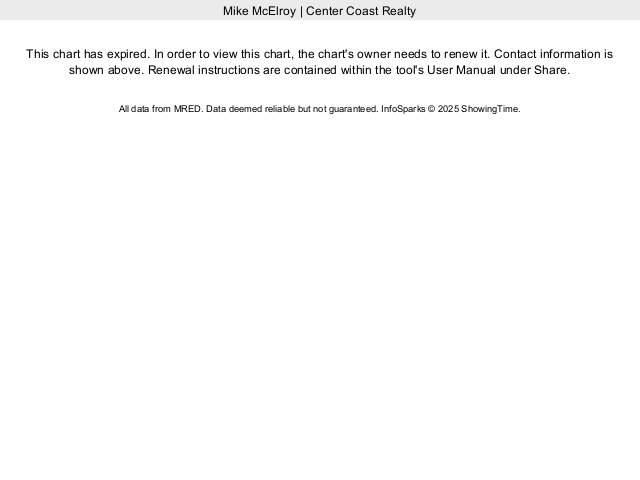 South Loop Houses: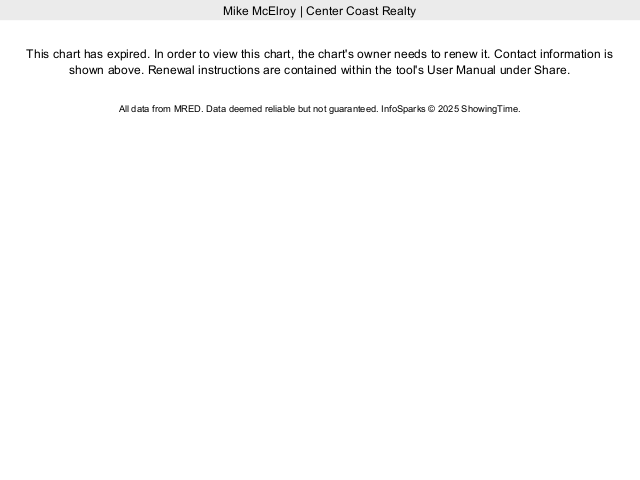 The Cost of Houses and Condos in Uptown
Uptown is an affordable alternative to Lakeview or Ravenswood, with spacious parks and historic Chicago buildings. Uptown residential buildings follow the trend of taller/higher-density to the East and walk-ups and courtyards to the West. You won't find nearly as much new construction in Uptown. However, the existing housing stock is objectively better: the lots are wider, condos are bigger, and there is generally more space per unit. For example, there are a number of vintage condos in grey stone buildings where, instead of a the 1200sf condo you can get in Lakeview or Lincoln Park, you can get an 1500-1800sf place – and for less money. Most of these buildings are upgraded, some are a little more vintage.
Uptown Condos / Townhomes: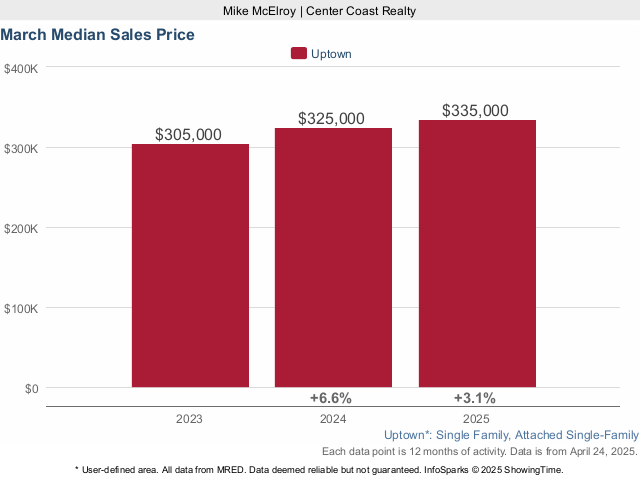 Uptown Houses: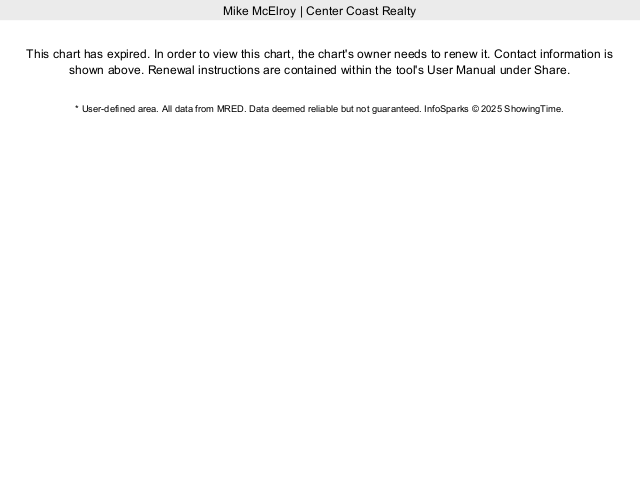 The Cost of Homes in West Loop
Variety is the spice of life in West Loop! This hood's got a diverse mix of building types. East of Halsted, you'll find a collection of newer construction, steel high rises with great views of the city. These are traditionally on the East side of the neighborhood, but are starting to expand further and further West.
The area West of Halsted has a long industrial history. This is the home of the converted warehouse. You've seen 'em: the old meat packing plants and factories that dominated the Chicago economy in the late 1800s that have been converted into the beloved West Loop loft. Townhouses and three unit walk-ups are also pretty common West of Racine.
Then there's the North part of West Loop – aka Fulton Market – essentially turning into a new Loop with the numerous new office buildings being built, which will continue to push up the cost of houses and condos in West Loop up.
If you're interested in learning more about the real estate market in West Loop, check out our West Loop real estate market report.
West Loop Condos / Townhomes:
Editor's note: there are so few West Loop single family home sales that it's hard to gather much from the data, so we're going to leave that graph off this one.
The Cost of Houses and Condos in Wicker Park / Bucktown
A neighborhood like Wicker Park or Bucktown can't be defined by just one generation of housing stock; in addition to older frame and stone homes, there are two significant waves of modern construction in this hood. The first wave of Wicker Park construction gave rise to the 3-flat condo built between 1998 and 2008. Many of these were built with the infamous split block – a controversial construction material known for leaks – so you'll want to hire a good inspector for one of these buildings. Some have been upgraded, but most feature the original maple wood floors and cabinets, black granite countertops, older stainless steel appliances, etc. It's like a time warp back to the early 2000s!
The second wave of Wicker Park/Bucktown construction took place after the housing crash 2008 and subsequent recovery: in particular, the ubiquitous 3-flat walk ups that have been popping up since 2013, featuring a duplex down, a simplex in the middle floor, and a simplex on the top floor. The top floor almost always has a private rooftop deck, and the duplex down often gets a garage-top deck. The second floor: you get what you get and don't get mad. With regards to the single family homes, these have more modern aesthetics, as opposed to the Pottery Barn vibes you'll see in Roscoe Village or North Center.
While you'll notice these two pre-housing crash vs post-housing crash construction waves all around the city, it's perhaps most pronounced in Wicker Park and Bucktown.
Wicker Park Condos / Townhomes: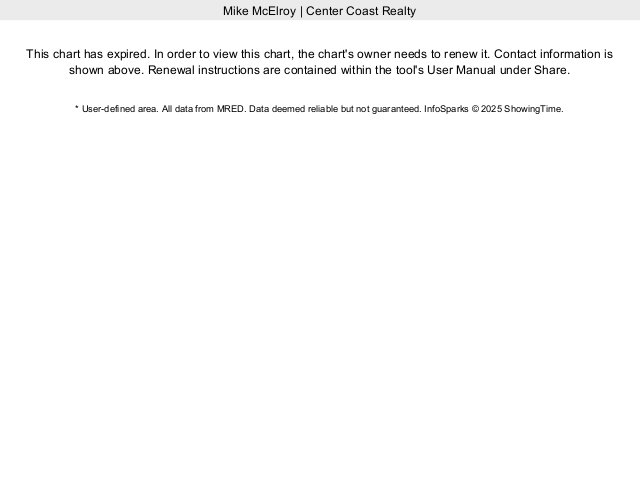 Wicker Park Houses: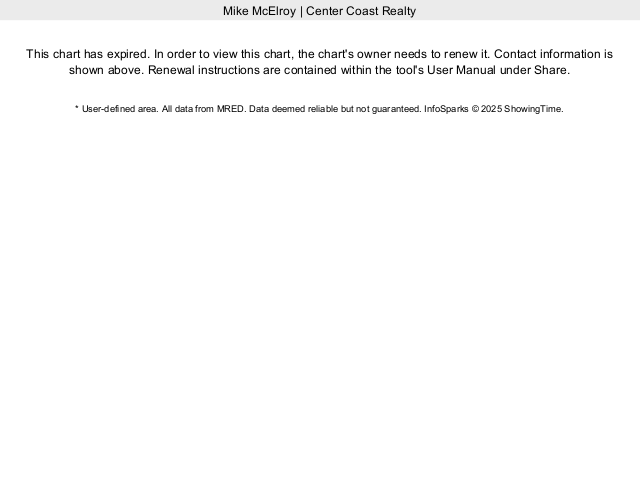 Wanna know more?
…Either about one of these Chicago neighborhoods or a different one, we're always happy to share more information. Fill out the form below and we'll send you your custom neighborhood report with localized stats, forecasts, and relevant real estate advice based on those trends. Just for you. Because we like you and we think you're cool.